Emma Gwilliam (nee Barnes) BSc MSc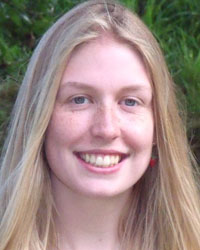 Senior Ecologist
Since joining E3 in 2012 as a Graduate Ecologist, Emma has undertaken a wide range of protected species surveys and preliminary ecological appraisals and has produced ecological reports for a variety of sites. She was promoted to Ecologist in 2014 and Senior Ecologist in 2016. She holds survey licence for great crested newts and all UK species of bat and has undertaken numerous surveys for both. She also has experience of undertaking watercourse surveys, including surveys for otter, water vole, freshwater pearl mussel and white clawed crayfish.
Whilst at E3 Emma has been responsible for large scale, multi-disciplinary projects across a number of sites in the north of England, including 39 school sites proposed for redevelopment as part of the Priority Schools Building Programme and small to large housing sites. She has also prepared Natural England development licence applications for both bats and great crested newts and has completed numerous BREEAM and CSH assessments.
Whilst studying she undertook research projects into management impacts on macro invertebrate communities in angling ponds; cleaner wrasse behaviour in the Red Sea and the habitat requirements of great crested newts and indicators of their presence in ponds.
KEY AREAS OF EXPERIENCE AND EXPERTISE
• Freshwater and marine ecology
• Preliminary ecological appraisal
• Great crested newt survey
• Bat survey
• BREEAM and CSH assessment
PROFESSIONAL QUALIFICATIONS
• BSc (First Class Hons) Coastal Marine Biology – University of Hull
• MSc Biodiversity Conservation and Ecosystem Management (Distinction) – Newcastle University
• Class 1 Licensed Great Crested Newt Surveyor, Natural England
• Class 2 Licensed Bat Surveyor, Natural England